Happy Spooky Month!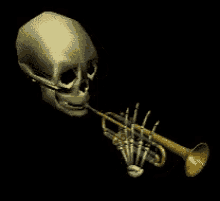 Announcements
Term 1 Timetable
I know, I know, this was in last week's newsletter, but it's actually term-time now so I'm repeating it again. Remember, all of our events this term are going to be online (barring a miracle), and you'll need to join our Discord to take part!
Monday 5-10pm: Online Wargames
Tuesday 6-10pm: Online Draft (a separate schedule for this is also available on our schedule page, and sign ups will go out each week on our events page)
Wednesday 5-10pm: Online Board Games
Thursday 5-10pm: Online CCGs
Board Games Weekend!
Sat 24th/Sun 25th October, midday till midnight both days
Woah, what? Already??
For those of you who are new or need a reminder, we hold two (2!) weekend-long gaming sessions per term. These currently fall on the weekends of week 3 and 9. Week 3 is focussed on board games (though that doesn't mean you can't play other stuff!), and week 9 is a Tabletop Weekend! It's already week 1, so our first board game weekend of the year is almost upon us.
These weekends are the perfect time to schedule in one of those 8 hour+ epics that you wouldn't usually find the time to play at our weekly board game event. These can be hard to organise and find the players for, so we recommend that you create an event on our website and advertise in advance!
That being said, there's already one game looking for players: a Twilight Imperium 4th ed game run on Tabletop Sim. As is written in the event description, "Twilight Imperium 4th Edition is an epic boardgame of galactic conquest, politics and trade. It's THE definitive long-form space-opera strategy game, and it's produced by Fantasy Flight, so you know it's good." 6 out of 12 max players have already signed up, so if you're interested best get in there quick!
RPG one-shot day may be over, but RPGs still exist!
This is your reminder that yes, RPGs do indeed still exist, and that the society gives you a unique opportunity to join games, GM games and make new friends along the way.
Creating a game and finding players:
Here are a few handy steps to get you on your way to running an RPG through the society!
All RPGs looking for players should be hosted via our "Events" page.
Click the big button at the top that says "create event".
Fill in the details! This includes the event name, the system it;s going to be held in (e.g. D&D 5e), a lil description, how many players you're looking for, the time and location you're aiming to run at (you can just put TBD if you're not decided), the date the event will be archived on the website, and some tags (remember to add the "rpg" tag so people can find your game!). Then hit save and you're all good to go.
Advertise! You can do this via the #rpgs channel in our Discord, via the Facebook group, and if you're feeling spicy you can contact me to put an ad in our #announcements channel or even here, in the newsletter!
Kick back, relax, and watch the players pour in (... hopefully. Fingers crossed!)
I'm looking to join a game... How do I do that?
You'll be able to view the currently available RPGs on our "Events" page. You can even filter by the "rpg" tag, so that you don't have to scroll through the other events we host to find what you're after.
If there aren't any games currently available, you can opt-in get updates when they're posted. Go to your "Notification Settings" (located in the quick links box on the left hand side of our website), scroll down to the one called "A New Event is Created" and select the appropriate option from the drop-down box. "Online only" gives you a notification on your website account, and "summary email" shoots an email to whatever email address you've got registered to your account. Neat! Don't forget to hit save when you're done.
There's also no harm in keeping an eye out for advertisements in the #rpgs or #announcement channels on our Discord, on the Facebook group, or here in the newsletter. And don't be afraid to ask if there's anyone with an open slot!
What's happening this week?
Remember you can always view our live schedule on our Schedule page.
Monday 5-10pm: Online Wargames
Tuesday 6-10pm: Online Draft - Zendikar Rising (ZNR) - free! (as it's online) - you must sign up here to take part
Wednesday 5-10pm: Online Board Games
Thursday 5-10pm: Online CCGs
What happened last week?
Welcome week was a great success! (I think??) It was super awesome for us to meet everyone new, albeit not face-to-face but rather voice-to-voice. Ships clashed in the vast expanse of space in X-Wing and down on the ground in Legion; Lap won draft (congrats!), though the best-deck prize definitely goes to Hannah with "oops! all frantic inventories!"; all sorts of board games were brought out, including Wavelength, Codenames, and Tiny Towns; we got a whole bunch of new Netrunner players (!!); and a wild range of RPGs were played, from some classic D&D 5e to a Goblin Quest(? Goblin Quest!). Thank you to everyone who showed up and made it amazing, we hope to keep seeing you in the weeks to come <3
As well as our regular events, there might have been the odd impromptu one, and Finnbar has written an account of the game of Monster Prom that happened after their RPG one-shot was over (how they ran a whole one-shot and then dived into essentially what was another one-shot is beyond me): "An impromptu session of Monster Prom was run that evening, including a group of ten of us playing four hopefuls trying to get a prom date at Monster High. It was.... an experience, to say the least, and featured amazing voice acting from the group (including Anakin's excellent Narrator voice, and Jamie voicing the lovable but extremely dumb werewolf Scott). Much fun was had, even though three of the four hopefuls were horribly rejected when they asked their favourites out to prom ("your face is a crime against humanity, and not even one I enjoy" comes to mind). Thank you to everyone that played, especially Hannah who managed to stream it while my setup was being deeply questionable."
For all those who have had fun with us at Tabletop and want even more action, we have two other awesome societies we'd like to promote to you here: the Computing Society (UWCS), and Game Design Society! UWCS offers a lot of multiplayer videogaming fun, and Game Design offers a supportive and fun place to make your own games.
Finally, to round this newsletter off, we have a big shout-out to our sponsors, Zatu Games, as our latest order of board games has arrived safely and are now ready to be played (hopefully next week we'll have some details of how to borrow board games from us). If you want to get your own board games to keep you and your household entertained while staying safe indoors, you can use the promo code STU99 at checkout to get 5% off!
Wash your hands, stay inside, and come play some games with us (online) <3
Ares Osborn (Communications and Operations, would take a monster to prom)
@dovahbutt#7544 on Discord
e.osborn@warwick.ac.uk
---
Society Website
Society Facebook Page
Society Discord Server Shortlink: xdDZnYQ
---
Wargames Facebook Group
Draft and Casual Card Games Facebook Group
Board Games Facebook Group
RPG Facebook Group
LARP Facebook Group
---
We're sponsored by Zatu Games!
Use the code STU99 at the checkout to get 5% off your purchase!